California Tortilla Catering menu is perfect for parties, showers, gatherings, banquets, etc. With fresh Mexican food made from the best ingredients, California Tortilla Catering will make your mouth water. Main items on the menu include the burrito party, fajita bar, and taco bar. These bars are very cheap as they do not exceed $12 per person. Besides the bars, a la carte foods include southwestern salad, quesadillas of different cheeses and chicken, and brownies & cookies. All it takes is one call to California Tortilla Catering and all your worries will be gone. They'll spice up your event with explosive food while offering exceptional service.
Below are the latest California Tortilla Catering menu prices.

California Tortilla was founded in 1995 in Maryland. The company is a chain of franchised fast casual, catering Mexican restaurants, which was purchased and, subsequently, expanded by restaurant veterans Bob Phillips and Keith Goldman. California Tortilla is known to be good to its customers as they provide fresh food, inventive promotions, and amazing customer service. Voted by the Washingtonian magazine as having the best burritos in 2009 and 2010, the menu is comprised of salads, soup, and, of course, burritos. Each restaurant is decorated in fun, funky patterns and colors and the company says themselves they have a "spunky" atmosphere. The two unit chain has since expanded to 38 locations dispersed in states such as Delaware, Virginia, New Jersey, and Pennsylvania.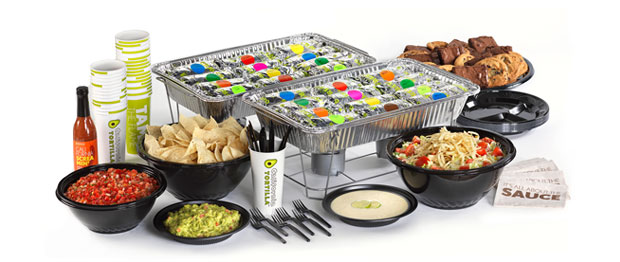 Click here to place your California Tortilla Catering order today. For more information on California Tortilla Catering menu prices, visit their official website.
Comments
comments