Checkers is a chain of fast food restaurants in the United States with locations in 28 different states, as well as the District of Columbia. These fast food restaurants specialize in burgers, though they also offer hot dogs, French fries, milkshakes, and a number of other things on their menus.
Below is the latest information regarding Checkers catering.
Food
Cost

Checkers/Rally's Catering Menu

Catering Not Available

Checkers/Rally's does not offer catering service but will accept large orders.

TO FIND THE CLOSEST Checkers
Checkers Menu Information
You will find that there are quite a few different items available on the Checkers menu, including The Big Buford, which is one of the more popular items on the Checkers menu; it is a double cheeseburger with all of the fixins. The Baconzilla is yet another popular burger on this menu, and it comes with two beef patties, triple layers of cheese, and quadruple bacon. The A1 Buttery Steak Burger consists of 100% grilled beef with infused steak butter or original steak butter and topped with seasoned shaved Philly steak, Swiss cheese, grilled onions, ketchup and mayo.
There are also a number of different chicken sandwich items available on the Checkers menu, including the Big Chicken Sandwich. This sandwich consists of a quarter pound of big and juicy chicken with lettuce and mayo. The Big Chicken Deluxe is a quarter pound of crispy and juicy chicken topped with American cheese, a slice of red ripe tomato, fresh lettuce, and creamy mayo. Some of the other chicken items on this menu include the Spicy Chicken Deluxe, Spicy Chicken Sandwich, Spicy Chicken Double, ½ lb. of chicken bites, and the chicken bites and fries box.
Checkers restaurants also offer a number of a different grilled hot dogs, including the chili cheese dog, chili dog, and grilled hot dog. There is a "crazy good wings" section of the Checkers menu as well. Some of the different chicken wing options you will have at these restaurants include the Medium Buffalo, Honey BBQ, Asian Kick, Angry Buffalo, and Garlic Parmesan. Some of the different fry options at these restaurants include their famous seasoned fries, fully loaded fries, cheese chili fries, and Monsterella Stix.
There are a variety of dessert items that you will have to choose from at Checkers restaurants, including the strawberry cheesecake sundae stacker, the Oreo Fudge Sundae Stacker, the Classic Funnel Cake, Loaded Funnel Cake, Banana Split Shake, and Oreo Fudge Loaded Milkshake. You will be able to find all of the Checkers menu items on their official website, including a section for New Menu Items. All of the nutritional information is listed for every single item on these restaurants' menus on their website. There are a lot of different food items to choose from at Checkers, so you will definitely want to take the time to see exactly what you have to choose from before ordering anything in particular.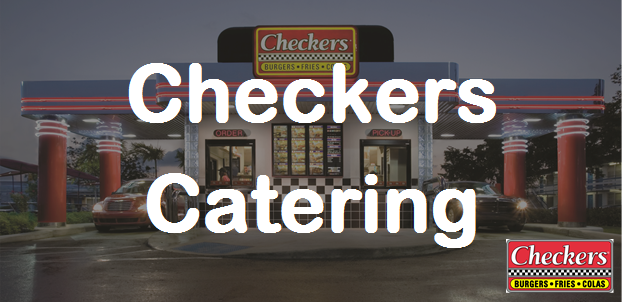 Finding the Nearest Checkers Locations and Ordering
If you want to find a Checkers restaurant in your area, you will first need to go to their official website and click on the Locations link at the top along the main menu. A box will appear that you can enter your city and state or zip code into. After you have submitted this information, you will see a list of the closest Checkers restaurants to wherever you are. This list will have the address and phone number for each store, as well as their approximate distance from your location.
If you want to place a food order at a Checkers restaurant, all you need to do is follow the steps above and go to one in your area. There is currently no option for online ordering on the Checkers website, so you will have to place your order in person.
For more information regarding Checkers, please visit their official website. Make sure to checkout our Blog for all the latest tips.
Comments
comments