Food is a crucial part of our lives so it's only right that you choose the best Mexican catering service if you're planning to have a Mexican theme party.
Mexican catering food conveys a fun and enjoyable occasion. Mexican themed parties are all about colors and music and dancing, but more than that, it's about food. Sure anyone can make a burrito at home but it's always better to serve real and delicious Mexican food that everyone will be talking about, don't you think?
Anywhere in the US, you won't run out of options when you're looking for restaurants that serve Mexican food. Some are great, others are blah.
But when it comes to Mexican catering services, you simply cannot afford choosing a so-so caterer. You have to make sure they not only know how to prepare great tasting Mexican cuisine but also know how to make your party lively, fun and entertaining.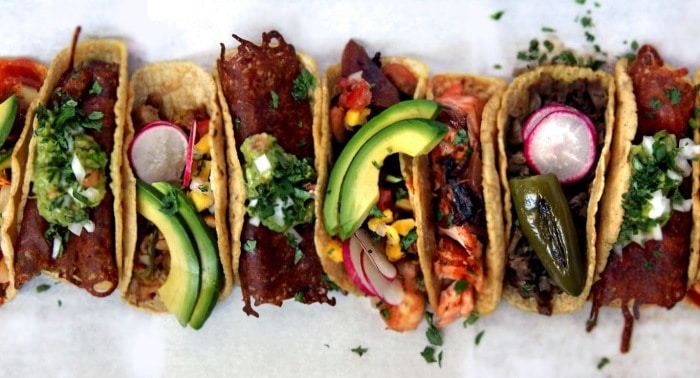 Here are some steps you should follow if you want to find the right caterer:
First, you need to decide on your budget. Of course, you also need to consider how many people are attending the party. Generally, the cost of catering would depend on how many people are attending. Most caterers charge anywhere between $25 – $75 per person depending on the kind of food you want them to serve, the location and the caterer.
Once you have decided on your budget, you need to start scouting for caterers that specialize in Mexican cuisine. One good example of a Mexican restaurant that offers catering services is Chipotle. You should have more than a handful of options in your area so it's always a good idea to give them a call and make an appointment.
You then need to evaluate some essential criteria such as: food quality, level of professionalism, cleanliness, add-ons, etc. These are very important factors to consider. You don't just choose a caterer because they charge the lowest prices. You might be able to save money on the food but at what cost? Do you want your guests to be served substandard food? Didn't think so.
Read customer reviews about their service. You can use websites like Yelp to find out what other customers are saying about particular caterers. By taking the time to read reviews, you can spot the great caterers and avoid the ones that have a poor reputation.
When you have a meeting with potential caterers, make sure you tell them the date of your event and the location. If you have specific requests, communicate this with them at the very start to avoid headaches later on.
If you have already chosen your caterer, put your agreement into writing. This gives you a sense of security knowing that everything is on paper – including the costs, the food that will be served and every other important detail that you think should be laid out clearly.
Planning a party is tedious work. Not everyone can do it and those who can are always in for a lot of challenges along the way. Whether you are planning a small party for family and friends, or a big corporate dinner, it's your job to ensure that everything goes smoothly.
The food is just one aspect of your party but it's a deal breaker. People hardly remember the decorations or the speeches in parties, but they will not forget the food. In fact, they are likely to remember whether the food was SOO good or SOO awful. Don't take any chances. Make sure you choose the right caterer for your party.
Comments
comments