Just about everyone, even a health nut who won't bite an inch of red meat, have to admit that once or twice they've driven in and out of a fast food establishment. People live in a fast moving world and fast food restaurants are the best solution to eat on the go. However, when people think of fast food joints they think of greasy, unhealthy junkets oozing with trans fats and calories.
That doesn't always have to be the case though.
There are healthy fast food places in the country and here is a quick look at some of them:
Panera Bread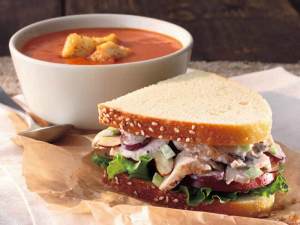 Panera Bread pretty much takes the top spot because of their dedication to use nothing but organic food. Even their peanut butter is 100% organic, with no traces of harmful pesticides and chemicals used in its manufacturing. Top it off with organic yogurt, cheese, and fruits that take the place of fries, chips, and burgers and you're in for a win.
Of course the main menu is filled with diverse choices of bread. You get all sorts of healthy sandwiches that utilize whole-grain bread. Since the menu is so diverse you have a lot of options when compared to other fast food chains and that's important for people who can't settle with a single choice of bread and veggies.
Noodles and Company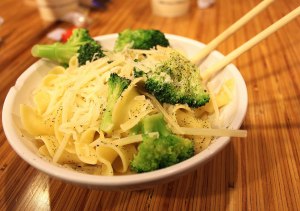 If the word noodles make you think solely of Asian food then you'd be in for a surprise here: Noodles and Company offers a mix of Asian, American, and Mediterranean food groups, each one offering four different noodle bowls.
You also get antibiotic-free chicken, shrimp, organic tofu, and a myriad of organic veggies like carots, broccoli, mushrooms, and more. There's even whole-grain linguine for the very particular health fanatic,
The only real danger comes with the desserts. You can choose of either Krispy Treats or two varieties of cookies. Neither choice is really good since the small servings already pack over 500 calories and nearly 20 grams of fat. Stick away from the desserts and stay close to the healthy noodle options.
Chipotle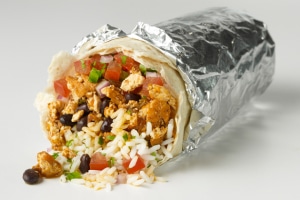 Are you hungry for a salad or taco but afraid of the unhealthy choices of Taco Bell? Taco Bell is known for its calorie-rich Tex-Mex food that was very popular at one point and has now become the poster boy for unhealthy food chains. Chipotle is the anti-Taco Bell in the sense that it also offers customer control over their salads, tacos, and burrito but without any of the unhealthy options.
Everything is fresh, organic, and healthy. You won't find greasy servings of bacon and beef for your sandwich or burrito. Instead you'll find locally grown tomatoes and antibiotic-free chicken or beef, perfect for a nice fajita.
The only downside is that too much freedom can go to waste when customers have no self-control. Too much of anything is bad for you, even when the choices are initially healthy. Eating too many tortillas is never going to be healthy; even if you spend hours filling it will organic toppings.
Honorable Mention: McDonald's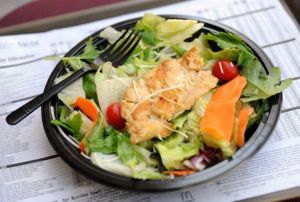 McDonald's is perhaps the biggest offender when it comes to unhealthy food but in recent years the big "McDee" is turning heads with its shift towards healthier options. One such example is its Happy Meal that now comes with apple dipper side dishes. Even the French fries are better than most fast food burger joints, offering only 230 calories since they are made in canola-blend cooking oil.
The Egg McMuffin and the Grilled Chicken Classic are all healthy choices with fewer calories than ever, so long as you go away with the sauces, mayonnaise, and ketchup.
Still, it's McDonald's so you can expect over-sized soft drinks and greasy food but amongst its top competitors this is your best choice to eat healthy when on the run.
Comments
comments