There's something about breakfast at McDonald's that makes people come back for it more and more. Whether it's the fluffy hotcakes, the signature sausage McMuffins, or the delicious coffee, McDonald's has ruled the breakfast scene as far as fast food chains are concerned. People flock to McDonald's for breakfast, and just recently unveiled news that will make all breakfast fans rejoice: This time, you can enjoy any of your favorite breakfast menu items no matter what time of the day it is.
The popularity of McDonald's breakfast menu is something that the chain has enjoyed for years, but until now, fans would have to deal with the menu changing to the regular items as soon as breakfast time ends. This means that when you arrive at McDonald's for lunch and you have a special craving for hotcakes, you wouldn't be able to order it. Until now, that is.
With the All Day Breakfast now available anytime, here's the menu (availability of some items will vary depending on location) that breakfast lovers can enjoy:
McMuffins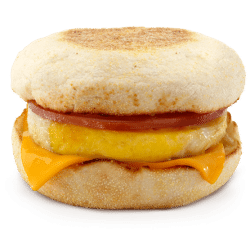 Nothing is more iconic than the McMuffin as far as fast food breakfast is concerned. Simple and delicious, the buttery English muffin brings back memories of breakfast at home, and this comes in various options, depending on what suits your taste: Egg McMuffin, Sausage McMuffin, and Sausage McMuffin. You can even opt to try it with egg whites and smooth white cheddar instead.
Biscuits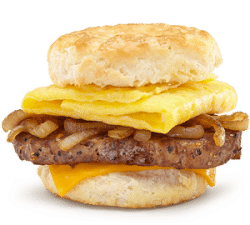 Aside from McDonald's signature muffins, some people also love the buttermilk biscuit, which is warm and brushed with real butter. You can enjoy this either with Sausage, Sausage & Egg, or Bacon, Egg & Cheese.
Hotcakes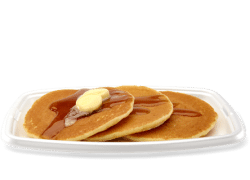 It wouldn't be a complete McDonald's breakfast menu if it didn't have the golden brown and fluffy hotcakes that McDonald's is so well known for. Served warm, these hotcakes are so soft they actually melt in your mouth, and when you add the goodness of margarine and maple syrup, you're simply taken to breakfast heaven. You can even opt for the Hotcakes and Sausage version for something even more filling.
Sausage Burrito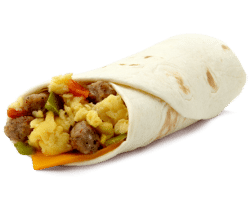 A relatively new breakfast innovation is the sausage burrito, in case you want your sausage not just in a muffin or biscuit but in a wrap. Wrapped in a soft tortilla is your favorite sausage, soft and fluffy scrambled eggs, melted cheese, onions, and peppers.
Fruit & Maple Oatmeal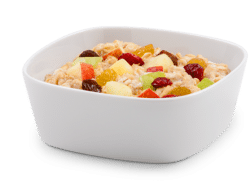 For those who want to start their day healthy, McDonald's also gives you the option of 100% natural whole grain oats loaded with cranberries, raisins, and apples (both red and green). You get to enjoy this with some cream and sugar as well, depending on your preference.
Fruit & Yogurt Parfait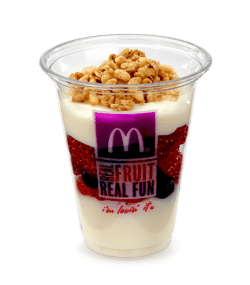 Low fat vanilla yogurt is something you can enjoy for breakfast, especially because you can do so together with crunchy granola pieces, blueberries and strawberries.
Hash Browns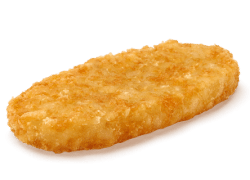 The fries can wait, because for breakfast McDonald's has crispy hash browns that's well-loved by everybody.
Coffee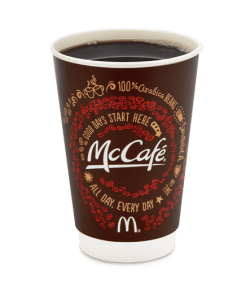 From freshly brewed coffee to the range options McCafe can give you, you can enjoy your dose of caffeine anytime.
Comments
comments