Organizing your company's formal meeting or launching a formal party in celebration of the company's anniversary? Corporate catering event planning is hectic but one of the most valued essentials is the catering service – no matter what kind of event that is, you'll have to feed the guests and even the slightest error could grow into an avalanche of problems and disappointment.
So you want to get it right. Knowing what to serve is already a crucial part but catering isn't just about the types of food offered at the table; it's also about the service of the caterer you hired. This means you need to choose the perfect caterer for your corporate event.
Planning Tip #1: Determine How Involved You Are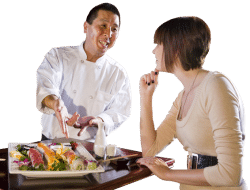 This is important because it will fall in line with the rest of the event planning process. You want to know whether you will be providing the table linen, utensils, and others or if they are all covered by the food catering company.
Will the caterer only provide food and service or are they also going to deal with food vending, will they have their own cooking area if there is no readily available kitchen, and will the necessary utilities be provided or will you have to supply it for them?
Planning Tip #2: Review Past Photos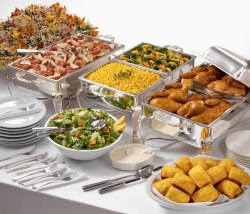 Looking into photos isn't just to see how they cooked the food – it's also about looking at an exact image of what you can expect from their services. You want to see how they prepare the food, how they present it, how wide the spaces are, and what kind of service ware is used.
You want to see how they cater and that's something only photos – and videos – can show. If you can see before, during, and after photos then it's a lot better. It can get even more useful if you are shown photos from their previous clients, not directly from the caterer since they will most likely show their best work, not their worse.
Planning Tip #3: Pick a Caterer Who Knows the Venue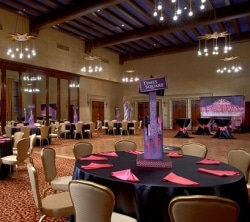 A caterer who is already well versed with the venue will have a ton of privileges since they already know what they are getting into. They know the layout of the area and the usual policies of the venue.
Most of the time, venues already have a list of recommended caterers so see if you have a caterer in mind that is on that list. You don't want to end up with a cheaper caterer that will end charge you extra after the event because of penalties and fees that they weren't familiar with.
Planning Tip #4: Quality and Quantity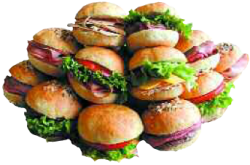 Choosing a caterer can oftentimes boil down to just two words: quality and quantity. Does the caterer have the reputation for delivering excellent dishes suited for the number of guests you are expecting or do they specialize in one particular type of meal for a set number of guests only?
You want to communicate with the caterer to ensure you two have equal understanding of the type of quality you are expecting and the quantity of food and guests that are expected for the event. You never want to end the corporate event with hungry guests or displeased guests.
Planning Tip #5: Choose a Caterer Based on Your Budget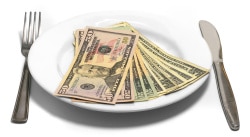 Just because a caterer charges $1,500 for a medium-sized event you shouldn't expect to only pay $1,500. Never hire a caterer whose charges are just at the margin of your budget constraints because you might end up in debt when you realize there are miscellaneous fees and additional charges due.
If you're on a tight budget then find a caterer who has experience with working under limited options. Sometimes a small budget can lead to amazing events; you just need to find the right caterer who understands how much you have and what can be done with it.

Comments
comments