Aside from serving walk-in customers with delicious, huge sandwiches,
Subway
is also into catering. Now you and all your guests will be able to enjoy the most scrumptious Subway sandwiches and all other menu options for parties, meetings and get-togethers. There are more than 43,000 Subway restaurants in more than a hundred countries; each one of these restaurants is able to cater for your special event. Continue reading below for more information regarding Subway Catering menu items.
Subway Catering Menu Options
There are three Sandwich Platters to choose from. You can order one platter that serves 5 to 9 persons for a small meeting or order multiple platters for a large party. Each platter has all the meaty fillings and fresh vegetables and condiments that Subway is known for.
The Classic Combo – this is a sandwich platter with cold cut combo, black forest ham, turkey breast, tuna and Italian BMT sandwiches.
The Flavor Craver – this is a wonderful platter made of the Subway Club, roast beef, spicy Italian, Italian BMT and turkey breast and black forest ham sandwiches.
The Fresh Fit – try Subway's lite version with the Veggie Delite, black forest ham, turkey breast, Subway Club and the turkey breast sandwiches.
Make your own sandwich platter – do you want all the exciting and delectable Subway flavors in one platter? Your wish is granted with the Customize Your Own Platter option with 15 different sandwich portions of up to 5 different flavors.

What would Subway catering be without a Giant Sub? All the wonderful meaty and veggie goodness of a Subway Giant Sub is available for catering. You can order a three-foot Giant Sub which has 18 two-inch portions that can serve 9 to 15 guests or you can order a six-foot sub that has 36 two-inch portions that will serve 18 to 25 people. The Giant Sub is prepared fresh with all the different quality ingredients therefore Subway recommends customers to order at least 24 hours before the event.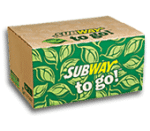 If you want a more organized and efficient way to serve your guests, why not use Subway to Go meals. Each compact box is a complete meal that consists of a delicious 6-inch sub sandwich along with your choice of sides, apple slices or chips, and a freshly-baked cookie. Your guests will appreciate this generous gesture since they can take this box anywhere that they want to go.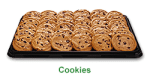 After eating a delicious sub you will surely crave dessert. And what could be tastier and sweeter than serving a platter of freshly-baked cookies with flavors such as chocolate chip, oatmeal raisin, or white chocolate and macadamia nut. Each platter of cookies serves 5 to 9 guests. You won't need to prepare and to mind dessert anymore when you have a platter of cookies just like mom used to make!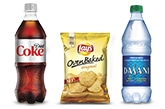 Everyone knows that it takes drinks and sides to make a complete meal and at Subway you have a wide selection of bottled beverages and water and of course you have a choice between a bag of chips and a bag of apple slices. Drink options range from bottleded water, coke, diet coke, and many more coke products. Chips options range from regular lays chips to sun chips.
Ordering Subway Catering Made Easy
It is easy to order your delicious catering spreads from Subway. Simply visit Subway's official site and click order now. Select the Sandwich Platter, Giant Sub, dessert platter or beverage and sides that you wish to order for your event and select the quantity. Once you are through with your order, simply fill out the customer information sheet and then click to submit. To be on the safe side, order at least one to two days before your event or meeting.
You may also place your order by calling the nearest Subway from your location. Not sure which Subway is nearest? Simply click on the store locator to find the nearest and make the call. And if you wish to process your order the soonest, visit your nearest Subway branch.
Subway catering options are the most popular among people that are always on the go. What makes Subway better is that you can pick up a sandwich and take it anywhere you want to go. You can take a boxed meal or your choice of Sandwich Platter sandwich or Giant Sub portion anywhere! And of course, don't forget that all Subway sandwiches are healthy too!

Comments
comments